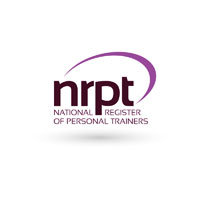 About Me
Penny Pearce - Personal Trainer
Having been through university of life and participated in various sports and exercises since toddler days: I'm a great listener and very supportive yet focussed on you achieving your goals; whether it is to lose weight, tone up, or to improve your health and well being.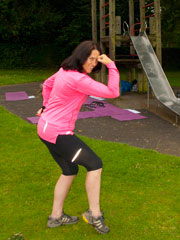 As a Secret2Fitness Personal Trainer, I will devise a fun and effective programme to help you get fit without having to do lots of running or go to the gym! My goal for you is to help you get used to your new lifestyle habit through healthy eating, realistic and enjoyable exercising which you can stick to easily for the rest of your life.
I live out in rural Mid Sussex and therefore can travel to Brighton, Shoreham, Burgess Hill, Lewes, Haywards Heath, Steyning, Horsham and to all surrounding villages. Clients of all ages and from all walks of life are welcome including those with special or tricky health needs and those who are 50+ years of age.
My expertise include:
Muscular strengthening programmes (circuits, resistance & core stability training)
Cardio training programme (fartlek & interval training)
Super Stretches (combination of techniques from pilates & yoga)
Cross Training (combination of Muscular, Cardio & Super Stretches)
Fitness Assessment & Program Design
Rehabilitation & GP Referral
Nutrition & Weight Management
Exercising for the 50+
My sporty past:
Five times winner of Victorix Ludorum at a public school and competed for Berkshire in the swimming and athletics. In my 20's I trained with and competed for Crawley, Brighton Athletics Club Phoenix AC and also competitions abroad for the British Deaf Athletics Team. My best result was winning 200m silver in the European championships held in Moscow.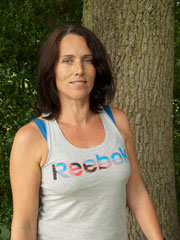 Circuit training was an essential part of my training regime and for two years I trained with Sally Gunnell and Steve Ovett amongst other elite athletes. I later became Fitness Assessor for the Deaf UK squad and also ran circuit training / fitness weekends for athletes.
Took up courses and became qualified Personal Trainer (YMCAfit Personal Trainer Award) in 1995 and having same regular clients for 2 years until I moved to Australia. I spent most of my 30's playing club tennis, competing against other clubs around Melbourne.
In my 40's, I returned to the UK and these days I enjoy a variety of activities including tennis, bike riding, fun runs, long walks and taking up challenges to raise money for charities.