Personal Training
Gym Phobia? Need help in improving and maintaining your health & fitness levels? Want exercise technique correction? Need to build overall muscular strength for better health benefits?
Personal training with Secret2Fitness is an exclusive one to one service where we can devise realistic ways to achieve your health & fitness goal to suit your lifestyle. Our goal will be to help you establish realistic healthy eating and exercise habit to suit your lifestyle and maintain it indefinitely.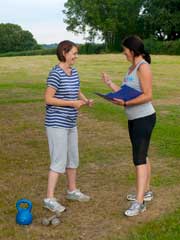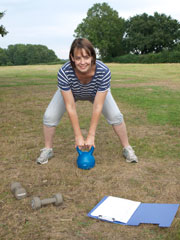 There is no set script as every individual will have their own needs and requirements whether to help with motivation, to focus on improving health & fitness or to manage weight issues holistically.
To get started, why not arrange a free and no obligation consultation with me where we can discuss your health and fitness requirements and how I can help you specifically.
Here's what you will get out of our sessions: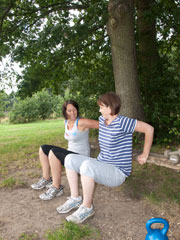 mini fitness test (easy to do and great for benchmarking)
Basal Metabolic Rate Calculations based on your individual measurements.
realistic and appropriate exercises (that you enjoy doing) to fit into your lifestyle and schedule
support and advice to improve your wellbeing
practical tips on nutrition and weight management
encouragement and motivation to achieve your health & fitness goals
highly confidential service
To achieve this effective outcome, you will be offered a 10 session programme incorporating your lifestyle and I will be working with you throughout ensuring you start to get results! We can follow this up with further sessions to continually improve your health and fitness levels.